The aim of global health is to improve the health of all people in all countries by encouraging nutrition and preventing illness, injury, and death. Combining population-based health education and disease prevention strategies with individual-level clinical treatment will help accomplish this goal. This huge undertaking necessitates a thorough understanding of health determinants, behaviors, and solutions, as well as fundamental and applied studies on risk factors, cancer, and disability.
According to the multinational and interdisciplinary sense, global health refers to health care. It comprises the study, research, and practice of medicine with an aim of enhancing public health and health care equity. Epidemiology, economics, racial inequalities, public policy, environmental trends, community studies, and other fields are all considered in global health programs.
Formations Sans Frontieres – International Health Care Education main mission focuses in advancing of global health. With the help of researchers and global partners in health, FSF-IHCE is spearheading health initiatives through training and education. However, with our current projects, we are still in need of volunteers and partners and more so funds to drive and startup our projects.
So, how do you contribute? Everyone has the ability to make a difference. Small contributions add up quickly if enough people join the cause. Join and support us today.
Major Global Health concerns.
Environmental Factors.
Changing climate and air pollution are two of the most pressing environmental issues. But, in what ways will these issues have a significant impact on human health? The solution is mostly found in presence of water and sanitation.
Diseases spread more easily among large numbers of people when basic survival needs are interrupted by devastating floods, droughts, and air pollution. The immediate solution is to include sanitation technologies, training and education, but global health must also pay extreme attention on environmental challenge prevention.
Access to Health Care.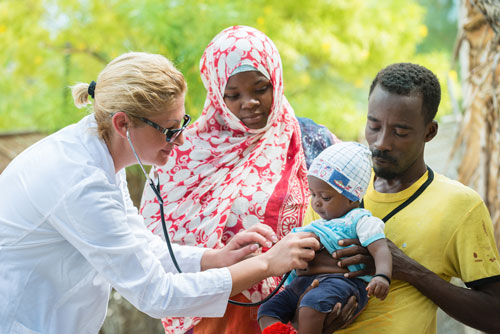 Despite relentless progress in the field of medicine, communities across the world still lack access to basic health education and health care. As a result, they face harsh realities in sexually transmitted diseases (STDs), high child mortality rates, and basic nutrition. These are all issues that could be alleviated by reducing the disparities that isolate these populations.
In order to overcome these challenges, FSF-IHCE together with global health professionals, we must investigate ways to promote underrepresented groups in public health forums, enable doctors to practice in rural areas, and implement policies that lower barriers and improve access to health care.
Noncommunicable Diseases.
Among other noncommunicable diseases, heart diseases, stroke, diabetes, cancer are some of noncommunicable diseases that accounts for 70% of all deaths in the world. Other factors that contribute to this include behavioral, environmental, genetic and physiological factors.
Education is a crucial aspect in NCD prevention by assisting communities in identifying and modifying health factors such as inadequate diet, lack of activity, tobacco use, or alcohol intake.