OBSTETRIC FISTULA
Obstetric fistula, an abnormal opening between a woman's reproductive tract and her urinary tract or rectum. It affects between 50 000 and 100 000 people worldwide each year. Obstetric fistula is due to obstructed labor, which is one of the leading causes of maternal mortality.
When a mother has a long, obstructed delivery but no access to emergency medical services, such as a C-section, an obstetric fistula develops. It's a symptom of extreme, intractable poverty and women's and girls' low status.
Many children in poor countries are malnourished, which can stunt their development. If a young mother's pelvis isn't fully developed, she's more likely to have an obstructed labor, which can lead to catastrophic childbirth injuries like obstetric fistula. This risk is compounded by the tradition of early marriage and young pregnancy.
A critical shortage of physicians and treatment services is another factor that contributes to fistula. Fewer than six out of ten women give birth with a medical practitioner present in Africa and Asia's poor rural areas.
Incontinence, embarrassment, social isolation, and health issues affect women who have obstetric fistulas. They suffer from constant infections and discomfort as a result of their inability to manage the leakage of their body's waste. More than 2 million young women in Asia and Sub-Saharan Africa are estimated to have an untreated obstetric fistula.
Obstetric fistula can be avoided in most cases if you follow these steps:
putting off the age of the first pregnancy;
the end of traditional practices that are harmful;
Access to obstetric treatment in a timely manner.
Obstetric fistula prevention and management lead to the third Sustainable Development Goal of enhancing maternal health.
CAN OBSTETRIC FISTULA BE CURED?
Nevertheless, Obstetric fistula can be cured. With corrective surgery, an obstetric fistula can be closed. A woman with a fistula will always return to a normal life after having her continence and hope restored if the procedure is done by a professional surgeon.
Fistula most often affects women in their early twenties in countries where the average life expectancy is about 65 years, implying that a single surgical procedure will restore 40 years or more of health.
FSF-IHCE ACTION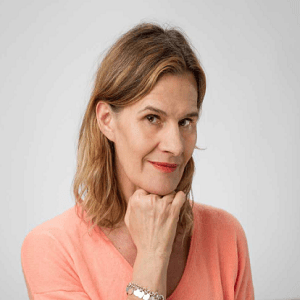 Dr. Beatrice, Co-founder FSF-IHCE is passionate for her work and each of the humanitarian missions in which she participates. She has a double valence as a urological surgeon and a surgical sexology expert, and she has been involved in the battle against female genital mutilation and its reconstruction from the beginning. And since fistula is most common in Sub-Saharan Africa and Asia, she concentrates her efforts there.
FSF-IHCE aims is to collaborate with strategically chosen physicians and hospitals who are well-respected and trusted in the areas they represent.
FSF-IHCE aims to alleviate the suffering caused by obstetric fistula because we agree that no woman should have to live a life of pain simply because she wants to have a child.
Make a difference in a woman's life today by donating via our website.